Inside The Titanic is a self-proclaimed documentary about the sinking of the Titanic. It aired on Channel 5 on 22d March 2012.
An ambitious factual drama that reveals moment by moment exactly how the Titanic sank, telling the untold stories of the engineers and stokers who battled the icy water.
It already aired on Discovery Channel before as Curiosity: What Sank Titanic?
Historical accuracy
Edit
The episode received very mixed reviews, varying between "best Titanic documentary ever" to "this is total trash!". Overall, the episode has zero historical accuracy and does not deserve to be called a documentary.
Everything wrong with Inside The Titanic
Edit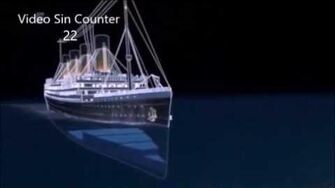 Ad blocker interference detected!
Wikia is a free-to-use site that makes money from advertising. We have a modified experience for viewers using ad blockers

Wikia is not accessible if you've made further modifications. Remove the custom ad blocker rule(s) and the page will load as expected.