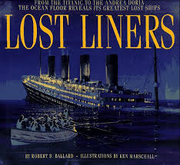 Lost Liners is a 1998 history book about the sinking of the RMS Titanic and other famous liners. Some of the other sinkings covered are the sinking of the Titanic's sister ship the HMHS Britannic, the sinking of the RMS Lusitania, the burning of the SS Normandie, and the sinking of the SS Andrea Doria.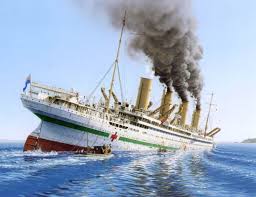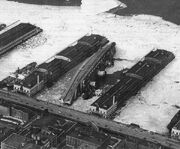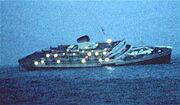 Lost Liners has a lot of facts about the Titanic disaster and the other sinking ship disasters. It shows treasures that were found inside each shipwreck, simulations of how each ship collided with an object, a map that shows where each sinking occurred, and other information.
Lost Liners can be considered an interesting history book about these disasters.
Ad blocker interference detected!
Wikia is a free-to-use site that makes money from advertising. We have a modified experience for viewers using ad blockers

Wikia is not accessible if you've made further modifications. Remove the custom ad blocker rule(s) and the page will load as expected.