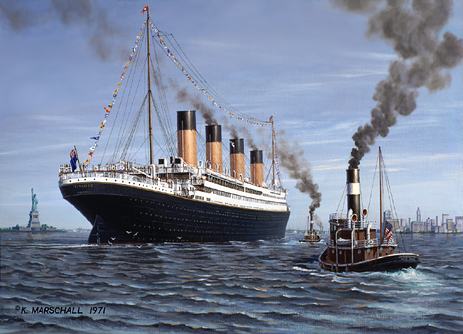 For the ship that almost collided with Titanic at Southampton, see SS New York.
New York City is the largest city of the New York state.
It was the destination for the RMS Titanic, but she never arrived there. On April 18, the RMS Carpathia arrived at Pier 54 of New York's port, carrying all 712 survivors of the sunken Titanic.