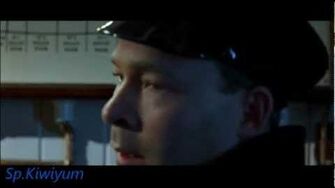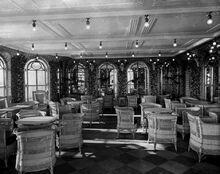 The Veranda cafe and Palm court were 2 separate rooms, 1 on each side of the ship. The room was aft on A-deck behind the First Class Smoke Room. The rooms were light and airy and had large windows looking out to sea. The rooms shared a pantry with the smoke room forward allowing for light refreshments. The room had beautiful trellised decor and had cane furniture. The port side cafe was considered the "smoking side" because of the revolving doors leading to the smoke room, the starboard side was frequently deserted and was used as a play room for the first class children. Both rooms had sliding doors leading onto the aft promenade, the doors had the same design as the windows.
Ad blocker interference detected!
Wikia is a free-to-use site that makes money from advertising. We have a modified experience for viewers using ad blockers

Wikia is not accessible if you've made further modifications. Remove the custom ad blocker rule(s) and the page will load as expected.